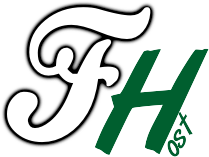 Let your creativity break loose
---
Make a website however you like it, the only cap is your own creativity!
FloriHost Backend
Some information!
---
Some information you might be interessted in!
1What do we do to make it secure?
To prevent people for doing tons of illegal stuff, you aren't able to install templates and plugins straight off the bat. This doesn't mean u can't use plugins or themes/templates, feel free to ask the admin (admin@floriginality.org) to install it for you and you are good to go!
2Are there hidden costs?
No. It's totally free, so feel free to try and test it without having to worry about anything.